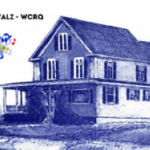 Health officials in New Brunswick say almost 40 per cent of residents over the age of 12 are now fully vaccinated against COVID-19.
Officials reported Sunday that 39.6 per cent of New Bruswickers have received two shots of a vaccine, while more than 78 per cent have received their first dose.
The total number of COVID-related deaths in the province rose to 46 as officials confirmed one new death related to the disease.
Officials also reported one new case involving a person under the age of 19 in the Fredericton region. (9)