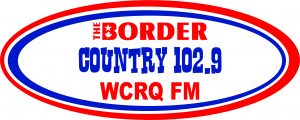 FACILITIES
51,000 watts at 102.9 FM stereo, WCRQ FM is owned and operated by WQDY Incorporated.
FORMAT
CRQ 102.9 is Your Favorite Country Hits!  A researched mix of Mainstream Country music with mass-appeal featuring hits of the 90's, 2000's and Today.
PROMOTIONS
WCRQ FM Is a promotion oriented radio station!  Broadcasting from our studios in Calais Maine 24 hours a day, At 51,000 watts, our tremendous reach will deliver your message from "Maine to The Maritimes"
AFFILLIATIONS
Maine Association of Broadcasters.  National Association of Broadcasters.  Westwood One Radio Network.  WQDY FM.  WALZ FM.