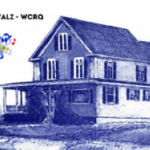 Bellicose ex-governor LePage launches another run in Maine
PORTLAND, Maine (AP) — Former two-term Republican Gov. Paul LePage says he's launching a campaign for another term in Maine's Blaine House. LePage has been critical of his successor, Democratic Gov. Janet Mills, over fiscal policies and actions during the pandemic. He said Monday that he wants to build an economy that "empowers everyone including our rural communities." He made his announcement four days after filing paperwork with the state ethics commission. Under the Maine Constitution, he's allowed to run again after sitting out a term. The 72-year-old served two tumultuous terms marked by belt-tightening conservatism and bellicose battles with opponents and the media.
Winter power disconnection threats banned in Maine
PORTLAND, Maine (AP) — Maine has banned winter electricity disconnection threats that mislead consumers. Lawmakers in the state, including Democratic Rep. Seth Berry, proposed a bill to prevent electric utilities from sending out misleading disconnection notices during the winter as part of debt collection efforts. Berry and others said the practice has affected thousands of people in the state. Utilities that send such false notices will now be fined up to $2,500. Gov. Janet Mills signed the law change in late June.
Police: Deaths of man, woman in Maine were not suspicious
HAMPDEN, Maine (AP) — Police who are investigating the discovery of two bodies in Hampden say the deaths do not appear to be suspicious. Hampden Police Chief Christian Bailey said first responders went to a home Sunday morning following a report of two people who were unconscious and not breathing. He said a man and woman who lived in the home were pronounced dead. The Hampden Police Department is investigating and the state medical examiner's office will determine the cause of the deaths.
Maine priest accused of abusing girl in the 1980s
PORTLAND, Maine (AP) — The Roman Catholic Diocese of Portland says a Maine priest who previously led retreats for youth is on temporary administrative leave while an abuse allegation is investigated. The diocese announced Monday that the Rev. Robert Vaillancourt has been accused of sexually abusing a girl in the 1980s. He has denied any wrongdoing and is cooperating in the diocese investigation. Vaillancourt currently leads St. Brendan the Navigator Parish, which oversees churches in Belfast, Rockland and Camden on the mainland and on three islands, Islesboro, Vinalhaven and North Haven. It was not known if he had an attorney. Email and phone messages to the priest weren't immediately returned.
LOON COUNT
Maine Audubon to count state's loon population in July
FALMOUTH, Maine (AP) — Maine Audubon's annual attempt to quantify the recovery of loons in the state will take place in mid-July. Maine Audubon conducts a loon count every year to help get an idea of how the bird's population is faring. This year's count is scheduled for July 17. The event started in the early 1980s. The organization said the number of adult loons in the southern half of the state has about doubled since then from 1,500 to almost 3,000.
AP-US-VIRUS-OUTBREAK-US-CANADA-BORDER
People along the US-Canadian border await word of reopening
BURLINGTON, Vt. (AP) — It's high summer along the border between the United States and Canada and people on both sides are wondering when the two governments will ease border-crossing restrictions imposed at the beginning of the COVID-19 pandemic. With increasing vaccination rates and dropping infection rates, many are annoyed the two governments haven't laid out detailed plans to fully reopen the border. U.S. tourism officials estimate the closure costs about $1.5 billion a month. People with family and friends on the other side cannot cross easily. Starting Monday, Canada is easing its restrictions somewhat, allowing its fully vaccinated citizens and permanent residents to enter without a two-week quarantine.
AP-US-RIGHT-WHALE-DEATHS-LOBSTER-FISHING
US lobster fisheries anxious over upcoming whale protections
PORTLAND, Maine (AP) — The profitable U.S. lobster fishery will soon have to contend with new rules designed to protect an endangered species of whale, and that could necessitate major changes for fishermen. The federal government is working on new rules designed to reduce risk to North Atlantic right whales, which number only about 360. One of the threats the whales face is entanglement in ropes that connect to lobster and crab traps in the ocean. The new rules are expected to be released late this summer or early in fall. Early indications show that the changes required by the rules could be significant, and members of industry said that could make it harder to get lobsters to consumers.
BRIDGE REPAIRS
14 crumbling bridges to be rebuilt in Maine
HOWLAND, Maine (AP) — The federal government is giving the state of Maine more than $45 million to rehabilitate deteriorating bridges. The state's congressional delegation said the bridges are critical for residential traffic as well as transportation of freight in rural Maine. The bridges are located in Benedicta, Medway, Howland, Bangor, Hampden, and Pittsfield. The funding is through the Infrastructure for Rebuilding America Program. That program uses federal grants so communities can rebuild infrastructure that is in need of repair.
BC-VIRUS OUTBREAK-NEW ENGLAND
Party planned for Amtrak return to Vermont after pandemic
MONTPELIER, Vt. (AP) — Officials in Montpelier are planning a celebration to mark the return of Amtrak passenger trains to Vermont. The July 19 event at the Montpelier Amtrak station in the town of Berlin will also include officials from the Vermont Agency of Transportation. The party is scheduled to begin at 9 a.m. and last until the train departs the station, scheduled for 10:25. Amtrak service in Vermont ended when the pandemic hit Vermont in March 2020. Amtrak will be offering $1 fares at each Vermont station to include Brattleboro, Bellows Falls, Windsor, White River Junction, Randolph, Montpelier, Waterbury, Essex Junction and St. Albans. Return shuttles are being offered.