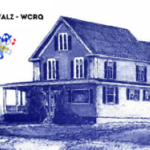 Hey everyone.
Just a quick note to wish you all a happy Thanksgiving and to say thanks to each and every one of you for your support in the 19th annual Turkey A Thon.
This year, as you sit down with your family and friends for a festive feast, take a moment and think about the hundreds and hundreds of families around Washington County that are enjoying a healthy holiday meal, thanks to the generosity of each of you.
You have all made a difference in your community.
Thank you!!!!!
Jeff