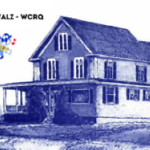 MEZ010-011-015>017-029>032-181515-
/O.NEW.KCAR.FA.A.0007.230919T0000Z-230919T1800Z/
/00000.0.ER.000000T0000Z.000000T0000Z.000000T0000Z.OO/
Central Piscataquis-Central Penobscot-Southern Penobscot-Interior
Hancock-Central Washington-Coastal Hancock-Coastal Washington-
Southern Piscataquis-Northern Washington-
Including the cities of Greenville, Monson, Blanchard, Lincoln,
Howland, Springfield, Bangor, Brewer, Orono, Old Town, Amherst,
Aurora, Dedham, Eastbrook, Great Pond, Calais, Grand Lake Stream,
Wesley, Princeton, Ellsworth, Bar Harbor, Bucksport, Orland,
Castine, Eastport, Perry, Machias, Cherryfield, Dover-Foxcroft,
Milo, Guilford, Danforth, Vanceboro, and Topsfield
301 AM EDT Mon Sep 18 2023
…FLOOD WATCH IN EFFECT FROM THIS EVENING THROUGH TUESDAY
AFTERNOON…
* WHAT…Flooding caused by excessive rainfall is possible.
* WHERE…Portions of Central Highlands, Coastal DownEast, Far
Eastern, Interior DownEast, and Penobscot Valley Maine, including
the following areas, in Central Highlands Maine, Central
Piscataquis and Southern Piscataquis. In Coastal DownEast Maine,
Coastal Hancock and Coastal Washington. In Far Eastern Maine,
Northern Washington. In Interior DownEast Maine, Central
Washington and Interior Hancock. In Penobscot Valley Maine,
Central Penobscot and Southern Penobscot.
* WHEN…From this evening through Tuesday afternoon.
* IMPACTS…Excessive runoff may result in flooding of rivers,
creeks, streams, and other low-lying and flood-prone locations.
Flooding may occur in poor drainage and urban areas. Area creeks
and streams are running high and could flood with more heavy rain.
* ADDITIONAL DETAILS…
– Soils are saturated from recent heavy rainfall. The
possibility of additional heavy rainfall tonight into Tuesday
may lead to flooding.
– http://www.weather.gov/safety/flood
PRECAUTIONARY/PREPAREDNESS ACTIONS…
You should monitor later forecasts and be alert for possible Flood
Warnings. Those living in areas prone to flooding should be prepared
to take action should flooding develop.
&&