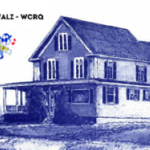 URGENT - WINTER WEATHER MESSAGE
National Weather Service Caribou ME
308 AM EST Wed Jan 25 2023

MEZ011-015>017-031-032-251615-
/O.CON.KCAR.WS.W.0005.230126T0000Z-230126T1800Z/
Central Penobscot-Southern Penobscot-Interior Hancock-Central
Washington-Southern Piscataquis-Northern Washington-
Including the cities of Guilford, Amherst, Dedham, Springfield,
Old Town, Milo, Dover-Foxcroft, Wesley, Brewer, Aurora, Grand
Lake Stream, Lincoln, Princeton, Topsfield, Calais, Orono,
Eastbrook, Vanceboro, Bangor, Great Pond, Howland, and Danforth
308 AM EST Wed Jan 25 2023

...WINTER STORM WARNING REMAINS IN EFFECT FROM 7 PM THIS EVENING TO
1 PM EST THURSDAY...

* WHAT...Heavy mixed precipitation expected. Total snow
  accumulations between 7 and 13 inches, sleet accumulations around
  one third of an inch and ice accumulations around one tenth of an
  inch. Winds gusting as high as 45 mph.

* WHERE...Portions of Central Highlands, Far Eastern, Interior
  DownEast, and Penobscot Valley Maine

* WHEN...From 7 PM this evening to 1 PM EST Thursday.

* IMPACTS...Visibilities may drop below 1/4 mile due to falling and
  blowing snow. The strong winds and weight of snow on tree limbs
  may down power lines and could cause sporadic power outages.
  Travel could be very difficult to impossible. The hazardous
  conditions could impact the Thursday morning commute. Strong winds
  could cause extensive damage to trees and power lines.

PRECAUTIONARY/PREPAREDNESS ACTIONS...

A Winter Storm Warning means significant amounts of snow, sleet, and
ice will make travel extremely dangerous.