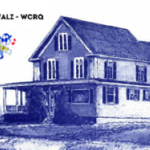 URGENT - WINTER WEATHER MESSAGE
National Weather Service Caribou ME
250 AM EST Mon Jan 23 2023

MEZ015>017-032-232130-
/O.CON.KCAR.WS.W.0004.000000T0000Z-230124T0300Z/
Southern Penobscot-Interior Hancock-Central Washington-Northern
Washington-
Including the cities of Great Pond, Eastbrook, Topsfield,
Amherst, Old Town, Grand Lake Stream, Dedham, Aurora, Calais,
Bangor, Brewer, Danforth, Vanceboro, Wesley, Princeton, and Orono
250 AM EST Mon Jan 23 2023

...WINTER STORM WARNING REMAINS IN EFFECT UNTIL 10 PM EST THIS
EVENING...

* WHAT...Heavy snow. Additional snow accumulations between 5 and 8
  inches for a storm total of 8 to 11 inches. Winds gusting as high
  as 30 mph.

* WHERE...Northern Washington, Central Washington, Interior Hancock,
  and Southern Penobscot Counties.

* WHEN...Until 10 PM EST this evening.

* IMPACTS...Travel could be very difficult. The hazardous conditions
  could impact the Monday morning and evening commutes. Patchy
  blowing snow is expected. Gusty winds could bring down tree
  branches.

PRECAUTIONARY/PREPAREDNESS ACTIONS...

A Winter Storm Warning for snow means severe winter weather
conditions will make travel extremely dangerous. If you must travel,
keep an extra flashlight, food, and water in your vehicle in case of
an emergency.