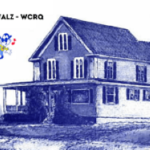 School and Business Closings Washington County Maine
No bingo at legion In Baileyville 
Calais Free Library Closed Today
UMM delayed opening until noon today. No classes before noon.
Sunrise Eye Care  Calais and Machias are closed to day
Canada all Schools ASD-S Closed
Washington County Superior Court Closed
Calais and Machias District Courts Closed
Eastport health care all offices closed today Calais, Eastport, Machias
All Maine State Offices Closed Today, Due to inclement weather
Maine State Legislature offices are closed today due to winter storm. Legislative Committee meetings are postponed.