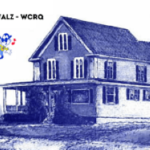 Calais Regional Hospital collected about 700 swab samples between September 28 and October 2.   This total includes the samples from the normal Swab and Go tent hours at CRH and the collections on site at the Woodland Pulp mill.
As of Monday, October 5 at 1 p.m., CRH has had 7 positive results related to the outbreak.
Of the testing last week, about 500 negative results have been received and the rest are still pending.
Over 100 additional swab samples were collected Monday morning at the CRH Swab and Go tent.
The outbreak total is at 18:  11 contractor employees, 2 Woodland Pulp employees and 5 household members.
• Everyone who has been tested at the CRH tent will receive a call with results.  While we understand this wait can be frustrating, please have patience and refrain from calling the hospital to check for results.    Calls to check for results significantly delay the process, so please be patient.
• The Swab and Go COVID-19 testing tent hours are 8-10 a.m. Monday through Friday.   Please DO NOT come into the hospital to request a COVID-19 test during other hours.  Patients that are sick with symptoms and need emergency treatment should call 911 and/or do their best to call into the ED prior to arrival so that appropriate precautionary measures can be taken to protect other patients and Emergency personnel.   Those that simply want to receive a test due to possible exposure, with or without symptoms, must present at the tent area during operating hours.
• If you are considered a close contact of a person who has tested positive for COVID-19, please follow CDC guidelines and quarantine.   The CDC defines a close contact as being within 6 feet for 15 minutes or more with a confirmed COVID-19 case while symptoms were present or within 48 hours of symptom onset.   Quarantine means you must stay home.  Do not go to public places and do not have visitors in your home.