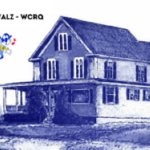 High Wind Warning
URGENT – WEATHER MESSAGE
National Weather Service Caribou ME
322 AM EDT Fri Sep 23 2022
MEZ002-005-006-011-016-017-029-030-032-231530-
/O.UPG.KCAR.HW.A.0004.220924T0400Z-220925T0000Z/
/O.NEW.KCAR.HW.W.0004.220924T0400Z-220925T0000Z/
Northeast Aroostook-Northern Penobscot-Southeast Aroostook-
Central Penobscot-Interior Hancock-Central Washington-
Coastal Hancock-Coastal Washington-Northern Washington-
Including the cities of Presque Isle, Caribou, Van Buren,
Mars Hill, Ashland, Millinocket, East Millinocket, Patten,
Medway, Houlton, Hodgdon, Sherman, Smyrna Mills, Lincoln,
Howland, Springfield, Amherst, Aurora, Dedham, Eastbrook,
Great Pond, Calais, Grand Lake Stream, Wesley, Princeton,
Ellsworth, Bar Harbor, Bucksport, Orland, Castine, Eastport,
Perry, Machias, Cherryfield, Danforth, Vanceboro, and Topsfield
322 AM EDT Fri Sep 23 2022
…HIGH WIND WARNING IN EFFECT FROM MIDNIGHT TONIGHT TO 8 PM EDT
SATURDAY…
* WHAT…Northwest winds 15 to 25 mph with gusts up to 55 mph
expected.
* WHERE…Northeast Aroostook, Northern Penobscot, Southeast
Aroostook, Central Penobscot, Interior Hancock, Central
Washington, Coastal Hancock, Coastal Washington and Northern
Washington Counties.
* WHEN…From midnight tonight to 8 PM EDT Saturday.
* IMPACTS…Damaging winds will blow down trees and power lines.
Widespread power outages are expected. Travel will be difficult,
especially for high profile vehicles.
PRECAUTIONARY/PREPAREDNESS ACTIONS…
People should avoid being outside in forested areas and around
trees and branches. If possible, remain in the lower levels of
your home during the windstorm, and avoid windows. Use caution if
you must drive.