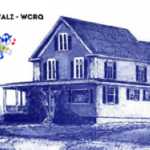 Fatal fire followed removal of encampment of homeless people
BANGOR, Maine (AP) — A newspaper reports that at least two of the three people who died in a fire in a condemned house in Bangor had been moved from a homeless encampment days earlier. Three people died and two people escaped the blaze Sunday morning. While the fire remains under investigation, the Greater Bangor Housing Coalition, which advocates for the city's homeless, blamed the city's decision to clear the I-395 encampment for the tragedy. One homeless resident told the Bangor Daily News that the group was simply trying to stay warm.
Gov. Mills: Lawsuit against CMP parent company 'alarming'
AUGUSTA, Maine (AP) — Maine Gov. Janet Mills says allegations in a federal lawsuit against the parent company of Central Maine Power are "alarming and deeply troubling." In the lawsuit, a cybersecurity expert and CEO of Pennsylvania-based Security Limits Inc. alleges that Avangrid Networks engaged in bid-rigging, racketeering and buying unnecessary equipment. Avangrid denied the allegations and described Paulo Silva as a disgruntled ex-contractor. On Saturday, the company filed a defamation lawsuit against Silva and Security Limits Inc.
I-95 CRASHES
Vehicles pile up on icy section of I-95 in Maine
Officials say more than a half-dozen vehicles crashed on an icy section of I-95, forcing closure of part of the southbound lanes for several hours. Maine State Police say several people were hurt, but it appeared that there were no life-threatening injuries Monday morning. Seven vehicles crashed in one section at mile marker 165 in the Etna-Dixmont area, but there were more crashes along a 10-mile stretch of highway. State Police were assisted by forest rangers, wardens and the Maine Department of Transportation.
MUSLIM MAYOR
Maine city inaugurates first Muslim mayor
SOUTH PORTLAND, Maine (AP) — A Maine official who is believed to be the first Muslim elected to the South Portland City Council is now the city's mayor. Deqa Dhalac was scheduled to become mayor of the state's fourth-largest city on Monday. Voters elected Dhalac to the council in 2018, and this year the seven-member council decided to elevate her to the mayoral post.
COLLEGE PREP PROGRAM
Maine legislators want college prep program funding back
FARMINGTON, Maine (AP) — Legislators from Maine are pushing back against a federal decision to reject a public university's application for a college prep program grant. The four members of Maine's congressional delegation say the U.S. Department of Education shot down University of Maine Farmington's request. they say it's the first time the college prep grant was rejected in more than 20 years. The legislators say the GEAR UP program in Maine now has no funding to continue. The program has helped thousands of students prepare for college. The U.S. Department of Education did not respond to a call seeking comment.
DEER HUNT-MAINE
Maine deer hunt enters final days for muzzleloaders
AUGUSTA, Maine (AP) — Maine's annual deer hunt is entering its final few days of the year with the season for hunters who use muzzleloaders. Muzzleloaders are firearms that are loaded through the front end. Deer hunters who prefer muzzleloaders have their own season in Maine and it ends on Dec. 11. The state has encouraged more deer hunting to help manage the size of the herd, but hunters haven't been harvesting as many animals as authorities would like.
GAS PRICES
Gas prices drop by a lot in parts of northern New England
PORTLAND, Maine (AP) — Gas prices fell in northern New England over the past week after weeks of speculation that a price drop was coming. GasBuddy says prices in Maine fell 2.9 cents per gallon over the past week. The organization said Monday the price in the state was down to $3.43 per gallon. Prices in New Hampshire went down 3 cents, to $3.32. In Vermont, prices fell 4.2 cents to land at $3.39. Experts say anxiety over the omicron variant of COVID-19 and reductions in fuel consumption drove the price drop.