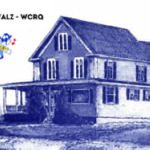 PEDESTRIAN KILLED
Woman hit by truck after chasing down money on highway
WINDHAM, Maine (AP) — Police say a woman got out of a vehicle to chase down some money that blew out the window before she was struck and killed in Windham. Police say 47-year-old Lisa Reynolds, of Windham, exited the vehicle after the driver stopped alongside busy Route 302. A police captain told the Portland Press Herald that no charges are anticipated.
VIRUS OUTBREAK-MAINE
Most UMaine students have verified COVID-19 shot status
ORONO, Maine (AP) — Maine's public university system says most residential students have verified their coronavirus vaccination status. University of Maine System said late Thursday the percentage of the students who have done so is more than 95%. The system said the percentage of full-time employees who have verified their status is about 83%. The system said it is dealing with 57 known active cases of COVID-19 within the university community. Cases of COVID-19 are continuing to rise in Maine as the state heads into early fall.
MAINE REDISTRICTING
Parties disagree over Maine redistricting ahead of deadline
AUGUSTA, Maine (AP) — The public gets an opportunity Monday to weigh in on Democratic and Republican proposals for reshaping the border of Maine's 1st and 2nd Congressional Districts. Both proposals focus on Kennebec County, and both parties agree on moving the state's capital city, Augusta, to the state's northern district. There's disagreement, however, on reshuffling a dozen other towns. The state's bipartisan redistricting commission is racing to meet deadline, which is little more than a week away.
AP-US-CENTENARIAN-LOBSTERWOMAN
At 101, she's still hauling lobsters with no plans to stop
ROCKLAND, Maine (AP) — More than 90 years after starting, Maine's oldest lobster harvester is still doing it at age 101. Virginia Oliver is the oldest lobster fisher in the state and possibly the oldest one in the world, Oliver still faithfully tends to her 200 traps off Rockland, Maine, with her 78-year-old son Max. She started catching lobsters when she was 8, and has no intention to stop. Oliver also said she's concerned about the health of the lobster population, which she said is subject to heavy fishing pressure these days.
YOUTH CENTER SHAKEUP
Corrections shakeup follows new allegations at Long Creek
PORTLAND, Maine (AP) — Three senior officials in the Maine Department of Corrections are leaving or being reassigned because of ongoing problems at the Long Creek Youth Development Center. Lawmakers say the superintendent at Long Creek has resigned; an associate commissioner was reassigned from overseeing juvenile matters; and a person who oversees Long Creek security retired. The news follows a report that Long Creek staff are still using a dangerous form of restraint on incarcerated kids. Lawmakers said they were briefed on the changes by Corrections Commissioner Randall Liberty.
AP-US-REDISTRICTING-NEBRASKA
One in 538: Map sparks fight over electoral vote in Nebraska
LINCOLN, Nebraska (AP) — Nebraska's Republican-controlled legislature is considering changes to the congressional map that would give them an edge in a competitive congressional seat — and the presidential election. That's because Nebraska is one of only two states that divides its Electoral College votes by congressional district. Though President Joe Biden lost the state badly he won one of its five Electoral College votes by winning its Omaha-based 2nd Congressional District. Republicans now propose adding a swath of conservative rural area to the district. They say they're mainly trying to balance Omaha's population growth. Democrats say it's a partisan move.