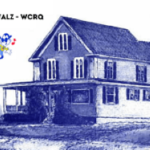 Maine gives up on fight over cable company bundling law
PORTLAND, Maine (AP) — Maine will no longer fight a court's decision that rejected Maine's law requiring cable companies to give subscribers the option of purchasing access to individual cable channels rather than bundled packages. The parties agreed last month to resolve the lawsuit in favor of the cable companies, and a federal judge signed off on that motion last week. Comcast, joined by Disney, Fox Cable and NBC/Universal, Fox Cable and others, sued the state over law that was supposed to go into effect in 2019.
Maine's tourism industry took a 27% hit last summer
PORTLAND, Maine (AP) — Maine's tourism industry saw visitation drop by about 27% last year during the pandemic, but the impact wasn't as dire as some feared.
A late-summer boost in travel made up for some of the lost ground early in the pandemic, preventing the tourism season from being a total bust.
Total spending on restaurants, lodging, shopping and other activities fell to about $4.8 billion, according to the Maine Office of Tourism. The total economic impact dipped to about $9 billion from more than $12 billion the year before, the tourism office reported.
Maine Gov. Janet Mills praised the work of health officials and business leaders for pandemic precautions that set the state up for a late-season surge in tourists, the Portland Press Herald reported. The state's reputation as a safe place helped draw visitors, she said.
"You committed to following public safety and health precautions and attended trainings to slow the spread of the virus and keep our visitors, staff and public safe. The innovation and ingenuity of this industry embodied the very essence of this state," she said.
Unlike last summer, the state has lifted testing and quarantine requirements for people coming to the state. Occupancy restrictions will grow to 75% indoors and 100% outdoors later this month.
MAINE LEGISLATURE-VANITY PLATES
$%&@!! Maine rethinks decision to stop vetting vanity plates
PORTLAND, Maine (AP) — Maine's secretary of state wants to rein in the f-bombs and other vulgarities on vanity license plates on cars and trucks. Shenna Bellows testified Tuesday in support of several bills aimed at rolling back the wild west that ensued when the state eliminated the vetting process for vanity plates in 2015. The three bills would reestablish a review process, allow the secretary of state to reject vulgar license plates and allow the recall of offensive plates that have been issued. The American Association of Motor Vehicle Administrators says a majority of states have some sort of restriction on inappropriate messages on vanity plates.
RECOVERY PLAN
Maine gov lays out goals for recovery plan projects
AUGUSTA, Maine (AP) — Maine's governor has released a proposal she said would use more than $1 billion in federal money to help the state's economy, job growth and infrastructure recover in the wake of the coronavirus pandemic. Gov. Janet Mills, a Democrat, said Tuesday the money is from the American Rescue Plan Act, which went into effect in March. Mills says about $260 million would be dedicated to immediate economic recovery projects, such as lowering health care costs for small businesses and replenishing the state's unemployment trust fund. It would also tackle longer-term economic recovery goals.
EDIBLE MARIJUANA
Gummies, chocolates for adults only in marijuana market
PORTLAND, Maine (AP) — Businesses in Maine offering edible marijuana products are hoping to grab a growing share of the market, though some worry about the appeal of edible products to children. The Portland Press Herald reported on Sunday that infused products like gummies, beverages, chocolates and baked goods represent 14% of sales in the state. The Maine Office of Marijuana Policy limits the THC content of any edible product to 10 milligrams per serving and 100 milligrams per package. Edible marijuana products are legal for adults only in Maine, and the state prohibits the use of animals, people or fruit on any packaging. If children do eat edible products, they are more likely to experience severe symptoms.