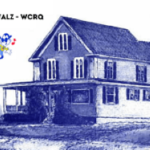 VIRUS OUTBREAK-MAINE
Graduations can be safely held outside, Maine CDC head says
PORTLAND, Maine (AP) — The director of the Maine Center for Disease Control and Prevention says outdoor graduation ceremonies can be safely held in the state this year. Maine CDC Director Dr. Nirav Shah said on Wednesday that common sense should guide the events at high schools and colleges. He said masks should be worn at events that will pack hundreds of students into a close setting. The coronavirus pandemic disrupted Maine's graduation season last year.
BATES-OFFICER FIRED
Bates lead campus safety officer fired over student incident
LEWISTON, Maine (AP) — A 25-year campus security officer accused of tackling a student and having him handcuffed has been fired by Bates College. A report filed this week by an outside consultant found that Lead Campus Safety Officer Dennis Skinner failed to follow rules on use of force and "can no longer serve the institution." Skinner responded to a report of violations of COVID-19 and alcohol rules by first-year students on March 5. The report says he demanded the student show his ID and eventually tackled him after he attempted to leave. The consultant is continuing to investigate the relationship between campus police and people of color. The race of the student who was tackled is not known.
OFFSHORE WIND-MAINE
Gov seeks to broker peace between fishing, wind power
AUGUSTA, Maine (AP) — Maine's governor has introduced a proposal that would establish a decade-long moratorium on new offshore wind projects in state waters. Democratic Gov. Janet Mills is a proponent of wind power and submitted the proposal to the Maine Legislature on Wednesday. Members of the state's fishing industry have raised questions about locating wind turbines in the Gulf of Maine and say they want more data about the impact of offshore wind projects on the industry. Mills said she does not believe offshore wind and Maine's fishing industry are mutually exclusive. Her proposal would not limit offshore wind projects in federal waters off of Maine's coast.
MAINE LEGISLATURE-REVENUE
Revenue projects are looking rosier thanks to federal help
AUGUSTA, Maine (AP) — A stronger-than-expected economic recovery from the pandemic is expected to give a boost to state revenues. Maine's revenue forecasting committee said income is projected to increase by $462 million this year and $460 million next year. The shift eases budget restrictions as Democratic Gov. Janet Mills prepares to send a supplemental budget proposal to lawmakers that will likely include more money for schools and health care.
DAY CARE OWNER-CHARGED
Day care owner charged in 19-month-old child's injury
WINDSOR, Maine (AP) — A day care owner in Windsor has been charged with assault after a 19-month-old girl was found unresponsive after she was put down for a nap. The Kennebec Journal reported on Monday that 24-year-old Savannah Brann was charged with aggravated assault among other charges. On March 9, Brann allegedly wrapped the child tightly in a blanket and tucked it under her, preventing her from using her arms. Brann later found the child unresponsive and performed CPR. The child's grandmother said the child had suffered brain damage and has lost the ability to walk, talk or see. An attorney for Brann says she is innocent of the charges.