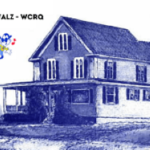 Day care owner charged in 19-month-old child's injury
WINDSOR, Maine (AP) — A day care owner in Windsor has been charged with assault after a 19-month-old girl was found unresponsive after she was put down for a nap. The Kennebec Journal reported on Monday that 24-year-old Savannah Brann was charged with aggravated assault among other charges. On March 9, Brann allegedly wrapped the child tightly in a blanket and tucked it under her, preventing her from using her arms. Brann later found the child unresponsive and performed CPR. The child's grandmother said the child had suffered brain damage and has lost the ability to walk, talk or see. An attorney for Brann says she is innocent of the charges.
Gov seeks to broker peace between fishing, wind power
AUGUSTA, Maine (AP) — Maine's governor has introduced a proposal that would establish a decade-long moratorium on new offshore wind projects in state waters. Democratic Gov. Janet Mills, a proponent of wind power, made the proposal Wednesday as members of the state's fishing industry raised questions about locating wind turbines in the Gulf of Maine. The gulf is a critical fishing ground for lobster harvesters and other fishermen. Mills said in a statement that her moratorium would "preserve state waters for valuable fishing and recreation, while reaffirming Maine's priority of locating offshore wind projects in federal waters of the Gulf of Maine."
Slowdown of Real ID rollout benefits Maine, secretary says
AUGUSTA, Maine (AP) — Maine's secretary of state says residents will benefit from a federal extension of the Real ID enforcement deadline. Congress passed the Real ID Act in 2005 to establish minimum security standards for state-issued driver's licenses and ID cards. The change came following a recommendation from the 9/11 Commission. The Department of Homeland Security on Tuesday extended the Real ID deadline by 19 months until May 3, 2023. That's because of the coronavirus pandemic. Maine Secretary of State Shenna Bellows said Wednesday the change will "give Mainers more time to consider this identification option before it impacts their ability to travel or access federal facilities."
VIRUS OUTBREAK-MAINE
More women than men getting COVID-19 vaccines in Maine
PORTLAND, Maine (AP) — More women than men are getting vaccinated against coronavirus in the state of Maine. The trend in Maine reflects a broader trend around the country, as many states have reported similar results. In Maine, nearly 58% of the people who have received their final dose have been women. The Maine Center for Disease Control and Prevention also reported Tuesday that nearly 56% of the people receiving a first dose of the vaccine have been women. In total, about 55% of the state has had its first dose and 43% has had its final dose.
ELECTRIC VEHICLE CHARGING NETWORK
Maine finishes 1st phase of vehicle charging station network
NORTH WINDHAM, Maine (AP) — With the installation of a high-speed electric vehicle charging station in North Windham, Maine has completed the first phase of an expanding public network of charging stations. The Portland Press Herald reports that the stations, known as DC fast chargers, can add up to 250 miles of vehicle range in an hour and have been installed at seven locations across the state. The network includes charging stations in the Kennebunk and West Gardiner plazas of the Maine Turnpike, as well as locations in Jackman, Skowhegan and Farmington. Officials with Efficiency Maine Trust say these locations were selected deliberately for their strategic value.
ROBBERY-AIRMAN KILLED
Arkansas man gets 60 years in fatal shooting of airman
LITTLE ROCK, Ark. (AP) — A 19-year-old North Little Rock man has been sentenced to 60 years in prison after pleading guilty in the killing of an airman who tried to stop him from robbing a gas station. Drequan Lamont Robinson pleaded guilty Monday to first-degree murder and aggravated robbery in the March 2019 fatal shooting of Senior Airman Shawn Arnold McKeough Jr. The Arkansas Democrat-Gazette reports that Robinson must serve at least 70% of his sentence before he'd be eligible for parole. Security footage from the convenience store showed McKeough lunge at Robinson's accomplice before Robinson turned and shot McKeough in the face. Robinson's three accomplices also pleaded guilty and were sentenced to shorter prison terms.
UMAINE-THREAT INVESTIGATION
Police deem threat rumor against UMaine to be not credible
ORONO, Maine (AP) — Police said a rumor of threats against the University of Maine was not credible, and a man connected to the rumor faces no charges. The university canceled a baseball doubleheader against the University of Hartford on April 18 after a social media post that said Afshin Zarechian, of Manchester, New Hampshire, was a threat to the school. WCSH-TV reported on Tuesday that Manchester police said Zarechian does not face charges and there was no evidence of criminal activity.
LEGISLATURE-BROADBAND
Maine gov: Expanding high-speed internet critical for state
AUGUSTA, Maine (AP) — Maine's governor has told a legislative committee that the creation of a new connectivity authority would help the state bring affordable broadband to all corners of the state. Democratic Gov. Janet Mills told the Maine Legislature's Committee on Energy, Utilities and Technology on Tuesday that the bipartisan proposal would bring high-speed internet to parts of the state that desperately need it. She unveiled the proposal on Monday. Mills said high-speed internet is "the modern equivalent of rural electrification in the 1930s and the interstate highway system in the 1950s."