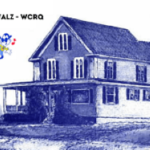 VIRUS OUTBREAK-MAINE
Maine eyes creation of COVID-19 memorial
AUGUSTA, Maine (AP) — Maine might create a memorial for victims of COVID-19 in its state capital city. Democratic Sen. Ben Chipman has introduced a proposal that would lead to the creation of the memorial on the grounds of the Maine State House. The Maine Legislature Senate Majority Office said on Monday the proposal would direct the Legislative Council to fund and design the memorial. Chipman says the "once in a generation pandemic needs to be properly recognized in the state of Maine." The pandemic has killed more than 700 people in the state.
2020 CENSUS-MAINE
Maine population grew slowly over the last decade
PORTLAND, Maine (AP) — The U.S. Census Bureau reports Maine's population grew slowly over the last decade, in which the state added about 34,000 residents. The new census data, released Monday, place Maine's population at slightly more than 1,360,000. That's an increase of about 2.6% from 2010. The state population grew more slowly during the 2010s than the 2000s, when Maine grew by more than 4% and added more than 50,000 people. Neither population change warranted a change to the state's congressional makeup, and Maine will continue sending two U.S. representatives to Congress.
LEGISLATURE-BROADBAND
Maine governor lends support to broadband proposal
AUGUSTA, Maine (AP) — A broadband proposal would allow a new Maine Connectivity Authority to own infrastructure such as poles and wires to help push high-speed internet to all corners of the state. The authority would be different than the current ConnectME Authority because of its ability to take an equity stake in projects. Gov. Janet Mills said Monday it's going to take "willpower" to ensure everyone has access to high-speed internet. The bill is up for a hearing on Tuesday.