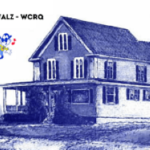 Hazardous Weather Outlook
National Weather Service Caribou ME
424 AM EST Fri Jan 15 2021

MEZ011-015>017-031-032-160930-
Central Penobscot-Southern Penobscot-Interior Hancock-
Central Washington-Southern Piscataquis-Northern Washington-
424 AM EST Fri Jan 15 2021

This Hazardous Weather Outlook is for Central Highlands Maine, Far
Eastern Maine, Interior DownEast Maine and Penobscot Valley Maine.


Snow on Saturday changing to rain by the afternoon and continuing
into the evening. There could be a brief period of sleet with the
snow. The rain may be heavy at at times leading to sharp rises on
rivers and streams. Any ice on the rivers could break up and move.
At this time, major flooding is not expected. Ponding of water on
roadways can be expected.