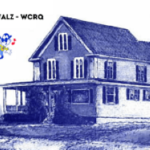 The Governor announced that those 65 and older are being moved up the priority list to receive the COVID-19 vaccine.
However, Calais Regional Hospital and Down East Community Hospital have NOT received vaccine from the Maine CDC for this priority group.
While we understand many in this group are anxious to be vaccinated, please understand that vaccine distribution and planning is very complex between the US CDC, Maine CDC and those providing the vaccine to recipients.
The Maine CDC has not yet provided instruction to us on the front lines, nor have we received the vaccine and supplies for this new priority group.
Both Washington County hospitals intend to work diligently to ensure access to the vaccine as expediently as possible.
Once the timeline and specific details are received from Maine CDC, plans for local distribution will be developed and shared with the public.
Please have patience, be kind, and understand we are just as anxious to provide this additional layer of protection as you are to receive it.