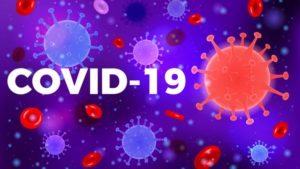 List Of Local Closing and Changes updating daily
Easter Craft Sale in the Upper Mills United Church Vestry Cancelled
First meeting of 2020 is April
15, 11:30 AM at Meddybemps Community Center. cancelled
Sunrise Eye Care will be suspending all non emergency eye care effective Friday, March 20th at 11:30 am. you have any questions please contact us via email (pa4sunrise@gmail.com)
or through a private facebook message.
Leslie Bernardini
Practice Administrator
Sunrise Eye Care
PH:207-454-2277
FX:207-454-2910
PCT has temporarily changed our store hours for all four locations (Calais, Machias, Blue Hill, Bucksport).
10 am to 5 pm Monday – Saturday
Fisherman's Breakfast
Beulah Steadman celebration of her life We will not be meeting on Saturday, March 21st.
Thank you for understanding. Please continue to keep the family in your thoughts and prayers.
Rev. Robert Oliver
due to COVID-19 and precautionary measures, the Easter Craft Sale that was scheduled on Saturday, March 28 in the Upper Mills Vestry will be rescheduled.  Please stay tuned for the updated date
As of noon on March 17, 2020, front counter service for RCMP Headquarters in Fredericton and all RCMP detachments in New Brunswick is being scaled back. Fingerprinting, general information requests, criminal records checks and vulnerable sector checks will not be available until further notice. We will continue to accept reports of crime and/or non-emergency complaints.
For your health and safety, and the health and safety of our employees, please call the detachment whenever possible instead of going in person. For emergencies, please call 911.
The St. Stephen Area Chamber of Commerce office is closed until further notice due to the Covid-19 outbreak
F.A Peabody insurance would like to remind you they are closed to traffic
but are still available to assist you by phone call 454-2556 for F.A Peabody insurance
The office of Dr Karen Delaney, DDS in Calais and Katahdin Family Dental in East Millinocket, will be closed until approximately April 13th.
The Garcelon Civic Centre in St Stephen is closed until further notice.
Dunkin in Calais has changed their hours to 5 am till 7 pm until further notice. They will have the drive thru open and they will be open to walk in customers.     Their seating area will be closed.
All motor Vehicle Offices are closed along with Mobile units
The Calais free Library is closed till further notice
Maine 200 Celebrations Machias Port Postponed
Dennysville/ Edmunds Church Supper Postponed
Robbinston historic Society Pancake breakfast Cancelled
St. Anne's Episcopal Church  Supper  Cancelled
Calais schools Closed Until April 1st
AOS 96 Schools Closed Until March 26th
Washington Academy Closed Until April 6th
Tim Sample at Pembroke School Postponed
No bingo In Baileyville at Masonic hall until further notice
No bingo at legion in Baileyville
Due to the Coronavirus COVID-19, as a public safety measure all Local Service District public meetings sponsored by the Department of Environment and Local Government will be postponed until further notice".
Department of Environment and Local Government
41 King Street
St. Stephen, NB E3L 4Y2
Phone: 466-7370