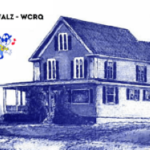 Praise for border reopening plan across northern New England
MONTPELIER, Vt. (AP) — Political leaders from across northern New England are praising plans by the Biden Administration to begin allowing people who are fully vaccinated against COVID-19 to enter the United States across the land border with Canada. The Department of Homeland Security announced late Tuesday that both the Canadian and Mexican borders would reopen early next month. Vermont Republican Gov. Phil Scott issued a statement Wednesday calling the move "a significant step forward on the path from pandemic to endemic management of COVID-19." New Hampshire Democratic Sen. Maggie Hassan said the reopening of the border "was long overdue." Maine independent Sen. Angus King said it was good to see the White House "creating a consistency in travel policy."
Heating bills set to soar as inflation hits energy prices
NEW YORK (AP) — With prices surging worldwide for heating oil, natural gas and other fuels, the U.S. government said Wednesday it expects households to see jumps of up to 54% for their heating bills from last winter. The sharpest increases are likely for homes that use propane, but others are also likely to see big increases. Homes that use natural gas, which make up nearly half of all U.S. households, may spend $746 this winter, 30% more than a year ago. A forecast for a colder winter means people will likely be burning more fuel to keep warm, on top of paying more for each bit of it.
Maine utility corridor 75% cleared of trees as vote looms
PORTLAND, Maine (AP) — Workers in Maine have cleared trees from three-quarters of a proposed $1 billion power line route. The conduit would bring Canadian hydropower to New England. Supporters and opponents of the line have been battling ahead of next month's referendum. The project is already permitted and construction underway. Supporters say the renewable energy will stabilize or reduce electric rates across the region and lower carbon emissions. Critics say the line would destroy the character of the woods, and the environmental gains are being overstated. As of Tuesday, 108 miles of the proposed 145-mile route were cleared.
Police: Man killed on Fryeburg fairgrounds
FRYEBURG, Maine (AP) — Police say a man was stabbed to death on the fairgrounds used by the Fryeburg Fair. Police were alerted to a stabbing and arrived to find a man dead near a restroom after receiving a 911 call at about 1 a.m. Police said there was no ongoing risk to the public, and that interviews are being conducted. The victim's name wasn't immediately released. The Fryeburg Fair concluded last weekend.
$119M available to Maine cities, towns for COVID-19 aid
AUGUSTA, Maine (AP) — The state of Maine is calling on cities and towns in the state to apply for more than $119 million in federal coronavirus aid. The money is available via the American Rescue Plan Act. The office of Gov. Janet Mills, a Democrat, said Tuesday the money can help communities with economic recovery projects or it can be used to address public health impacts of COVID-19. The office says payments so far have gone to more than 240 Maine municipalities totaling more than $40 million.
GIVE BACK PLAN
Maine Republicans propose monthly checks for taxpayers
AUGUSTA, Maine (AP) — Maine Senate Republicans have pitched a plan to give taxpayers a slice of the state's monthly revenue that goes unused. The Bangor Daily News reports that the "Give It Back" plan is a major piece of the party's messaging ahead of the 2022 legislative session and as former GOP Gov. Paul LePage seeks to unseat Democratic Gov. Janet Mills. Mills has overseen a healthy state budget during her time as governor. A spokesperson for her administration called the GOP proposal a tacit acknowledgement of the state's good fiscal situation under Mills' leadership.
FOREVER CHEMICAL INVESTIGATION
Maine to seek 'forever chemical' contamination at many sites
AUGUSTA, Maine (AP) — Environmental regulators in Maine are planning to soon undertake a statewide investigation to find concentrations of long-lasting environmental pollutants. The investigation stems from the state's efforts to mitigate a class of chemicals known as PFAS, which are also called "forever chemicals." The Portland Press Herald reports the chemicals are a problem in some parts of Maine because of the longstanding use of municipal sludge and paper mill waste as farm fertilizer. The state set aside $30 million to test for the chemicals and install filtration systems in areas with contaminated water.
MOTORCYCLE FATAL
Maine motorcyclist killed in New Hampshire crash
THORNTON, N.H. (AP) — New Hampshire state police say speed and alcohol appear to have been factors in a motorcycle crash that killed a Maine man. The crash happened Monday evening on Interstate 93 in Thornton. Police say the 54-year-old from Chester, Maine, was going south when he lost control of the motorcycle, went off the road and hit a highway sign. A witness reported seeing the motorcycle speeding erratically before the crash. Anyone with further information is asked to call state police.
ELECTION 2022-CONGRESS-MAINE
GOP's Poliquin to decamp from coastal home to Bangor area
Former Republican U.S. Rep. Bruce Poliquin plans to decamp from his coastal home and relocate to the Bangor area for his campaign to take back his seat in Congress. Poliquin, who has a seaside home in Georgetown, recently sold his family home in Oakland. He said the 2nd Congressional District is so large that it makes sense to relocate to the Bangor area. There's no law requiring members of Congress to reside in the districts they represent. They merely have to reside in the same state.
VISA MARRIAGE FRAUD
Russian man convicted in fraud visa marriage scheme
PORTLAND, Maine (AP) — A jury has convicted a Russian man on charges related to visa fraud for paying a Maine woman to enter a sham marriage and later falsely claiming to be the father of her child. The Portland Press Herald reports the jury convicted 33-year-old Alexander Gormatov on Thursday. Federal prosecutors say Gormatov met teenager Raeanna Johnson in 2011 when he had an academic visa. When Johnson turned 18 a few months later, Gormatov paid her to to marry him and dropped out of college classes. Later, Johnson falsely listed Gormatov as the father of a child she had with her actual boyfriend. A sentencing date for Gormatov has not been set.