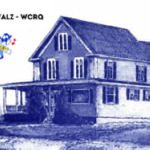 THE NUMBERS
The Maine Center for Disease Control and Prevention reported nearly 670 coronavirus infections and eight deaths from the weekend.
Those figures reported on Tuesday bring the total number of infections to more than 81,000 and the death toll to 969 since the coronavirus pandemic hit, Maine officials said.
The state has been dealing with a surge in infections, and the state's intensive care units are busy. The state reported Monday a new peak of 40 patients on ventilators because of COVID-19.
The seven-day rolling average of daily new cases in Maine has risen over the past two weeks from 246 new cases per day on Aug. 29 to 349 new cases per day on Sunday.
About two-thirds of the state's total population is fully vaccinated against the coronavirus. The percentage of the eligible population is about three quarters.
VIRUS OUTBREAK-MAINE
Maine schools get additional $137M from American Rescue Plan
AUGUSTA, Maine (AP) — The U.S. Department of Education is releasing $137 million for Maine schools following approval of a state spending plan. Maine's plan includes opening schools for in-person instruction; support for vaccination clinics and pooled testing; and expanded after-school programming. The money represents the last installment from the American Rescue Plan funds for Maine schools. The state already received $274 million. The funds can be used to cover costs back to March 13, 2020, when a national emergency was declared. Also Tuesday, Maine health authorities reported that the number of coronavirus cases in the state continued to surge.
HOUSING ADVISOR
Maine has new steward to address affordable housing crunch
AUGUSTA, Maine (AP) — Maine's new advisor on housing policy is a veteran of the state's push to create more affordable housing. Democratic Gov. Janet Mills said Tuesday that Greg Payne has been appointed senior advisory on housing policy. Payne is the former director of the Maine Affordable Housing Coalition. Mills said affordable housing is a critical issue for the state, where single-family home prices have increased by almost 25% this year. She said Payne will be in charge of development of policies to address the lack of affordable and workforce housing in Maine.
RACE TRACK CLOSING
Racing to end with sale of Beech Ridge Motor Speedway
SCARBOROUGH, Maine (AP) — Racing will soon come to an end in Scarborough with the sale of the Beech Ridge Motor Speedway to developers. Beech Ridge owner Andy Cusack stunned about 1,000 people with the announcement during a weekend post-race awards ceremony. The last day of racing is on Sept. 23. The closing leaves just three race tracks in Maine: Wiscasset Speedway, Oxford Plains Speedway and Speedway 95 in Hermon.
AUTO GROUP SALE
Massachusetts-based auto chain to be sold to Texas company
BOSTON (AP) — A Texas-based company is buying Massachusetts-based Prime Automotive Group and its 30 dealerships. Group 1 Automotive Inc. of Houston has entered into an agreement to buy Prime Automotive from New York-based GPB Capital Holdings for $880 million. GPB Capital has been dealing with scandal that surfaced after the late Prime founder Ira Rosenberg sold the dealerships. Rosenberg's son was fired by the new owners after he complained of financial wrongdoing. GPB Capital's founder and chief executive was arrested and charged with fraud. It's also the subject of civil lawsuits.
VIRUS OUTBREAK-MAINE
Maine schools adopting pool testing to beat delta variant
BANGOR, Maine (AP) — Maine is starting the week with more than a dozen outbreaks of COVID-19 in schools, and many schools are testing to mitigate the risk. As of Friday, 384 of Maine's 720 public and private schools had signed up with Concentric, a branch of Boston-based Ginkgo Bioworks, for pool testing of students. The Bangor Daily News reports that the program calls for student tests to be pooled and sent to a lab in Massachusetts. If there's a positive test for a school, then individual students will be tested.
HUMAN REMAINS FOUND
Police discover human remains in marshy area near I-295
FALMOUTH, Maine (AP) — Police say human remains were discovered over the weekend in a marshy area near Interstate 295 outside Portland. The state medical examiner's office is working to identify the remains, and police have alerted the family of a Richmond woman who has been missing since November 2019. Anneliese Heinig was last seen walking along Interstate 295 in Falmouth. Her vehicle was abandoned on the shoulder of the highway. A kayaker found the remains Sunday and police returned Monday. Falmouth Police Chief John Kilbride said the investigation is continuing.