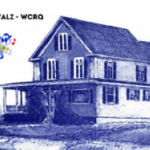 Canada to let vaccinated US citizens enter country on Aug. 9
TORONTO (AP) — Canada will begin letting fully vaccinated U.S. citizens into Canada on Aug. 9, and those from the rest of the world on Sept. 7. Canadian officials say the 14-day quarantine requirement will be waived as of Aug. 9 for eligible travelers who are currently residing in the United States and have received a full course of a COVID-19 vaccine approved for use in Canada. Public Safety Minister Bill Blair said Monday a date for the U.S. to allow fully vaccinated Canadians to cross the land border isn't yet known. Any Canadian can fly to the U.S.
VACCINATION RATES
More than 70% of Maine residents age 20 and older are now fully vaccinated against coronavirus.
The Maine Center for Disease Control and Prevention said Tuesday that more than 67% of all the eligible people in the state are fully vaccinated. The number tracks higher for older age groups. It's more than 80% for Maine residents who are age 50 and older.
Maine has one of the highest rates of coronavirus vaccination in the country. The vaccines are available to everyone age 12 and older in all states.
Maine is using pop-up vaccine clinics to try to get the vaccine for more people as cases rise around the country this summer.
Maine eyes commission to study paid family leave in state
AUGUSTA, Maine (AP) — Maine is close to creating a commission to study a way to implement paid family leave in the state. The Maine Senate voted to enact the proposal on Monday. Proposal sponsor Sen. Mattie Daughtry, a Democrat, said the coronavirus pandemic "has shown us just how important it is for workers to be able to take time off to take care of their families, without fear of losing pay or their jobs." The proposal has moved on to the Democratic Gov. Janet Mills for potential signature.
MTA wants to raise rates to offset pandemic revenue slide
PORTLAND, Maine (AP) — Fewer vehicles on the road during the pandemic may translate to higher tolls for those using the Maine Turnpike. The Maine Turnpike Authority is proposing rate increases to help offset $60 million that it says it lost during the pandemic. The proposed increase and other adjustments could bring in about $17 million with about 70% of the cost being borne by out-of-state motorists.
Man shot in leg, police seize weapons in related drug arrest
OLD ORCHARD BEACH, Maine (AP) — After a man was shot in the leg at a home, police requested a search warrant for the residence, seized 36 weapons and later arrested a man charged with drug trafficking. The Portland Press Herald reports police in Old Orchard Beach responded to a report of a shooting on Sunday evening to find a man with a gunshot wound in his leg. Officers observed that there was a large amount of ammunition and weapons in the home and got a search warrant. Police then arrested Howard T. Rowe on drug trafficking charges and violating bail. The court clerk said there's no paperwork indicating whether he has an attorney.
$200M available to loggers hurt by the pandemic
PORTLAND, Maine (AP) — The federal government is making $200 million available for logging businesses that have been hurt by the pandemic. Republican Sen. Susan Collins and Democratic Rep. Jared Golden were co-authors of the Loggers Relief Act and they pressed for the funding to be expedited by the U.S. Department of Agriculture. They said their offices are ready to help constituents navigate the application process. Meanwhile, state officials said more than 70% of Maine residents age 20 and older are now fully vaccinated against coronavirus.
9-year-old fatally injured by tow truck in parking lot
BELFAST, Maine (AP) — Police say a 9-year-old boy is dead following an incident involving a tow truck in Belfast, Maine. Emergency crews responded Monday afternoon to a parking lot where the boy was injured. He was taken to Waldo County General Hospital where he died. Police declined to provide additional details about the incident, and the boy's name was not immediately released. Support was being made available to classmates and others Tuesday at the Ames Elementary School in Searsmont.
CHILD WELFARE RESIGNATIONS
2 child welfare advocates resign from Maine ombudsman board
AUGUSTA, Maine (AP) — Two members of the child welfare ombudsman's board have resigned, suggesting the Maine Department of Health and Human Services isn't receptive to oversight. Board members Ally Keppel and James "Allie" McCormack said their resignations last week stem from longstanding concerns that were underscored by the recent deaths of four children. The four deaths include the fatal beating of 3-year-old Maddox Williams, in Stockton Springs. His mother is in jail, charged with murder.
VOTING FOOD RIGHTS
Maine voters will decide if food is a constitutional right
AUGUSTA, Maine (AP) — In November, Maine voters will decide whether to amend the state constitution to establish growing and consuming food as a constitutional right. The Portland Press Herald reports that efforts to establish food rights have been an evolving movement that produced the Maine Food Sovereignty Act. Supporters of a proposed amendment say that Mainers have a right to food because it is life. Critics say that the amendment could have unforeseen consequences with food safety and animal welfare. But the bill approving the amendment was passed by a majority in both the House and Senate and will not require the approval of Gov. Janet Mills before it goes on the ballot.
GAS PRICES
Gas prices stay about the same in northern New England
PORTLAND, Maine (AP) — Gas prices in northern New England have held about the same over the last week. Prices are up in the region and all over the country compared to last year, but stayed the same in Maine and New Hampshire last week. GasBuddy's daily survey said Monday that the average price in Maine was $3.10 per gallon. The price in New Hampshire was $2.98 per gallon. Prices nosed up slightly in Vermont, where they went up 2.1 cents per gallon to $3.04 per gallon.