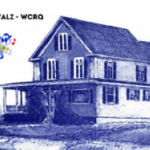 12 p.m.
New Brunswick is reporting no new cases of COVID-19 today.
Health officials say the number of active reported cases in the province is eight and no one is hospitalized with the disease.
Officials say about 58.1 per cent of New Brunswickers aged 12 and older are fully vaccinated and 80.4 per cent have received at least one dose.