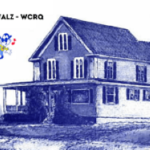 Nearly 2K vaccine doses earmarked for child care providers
AUGUSTA, Maine (AP) — Nearly 2,000 child care providers in Maine are going to get rapid COVID-19 testing.
Health and Human Services Commissioner Jeanne Lambrew says 1,726 child care providers will be getting Bionex Now COVID-19 rapid antigen tests, with a goal of preserving the child care workforce and care for children.
There are enough rapid tests for child care providers with the capacity to serve nearly 50,000 children, Lambrew said.
"Maine's effort to support childcare providers during the COVID-19 pandemic are having a positive effect. In Maine, 93% of childcare providers are open statewide from a low of just over 50% at the start of the pandemic," she said.
The tests come from the state's recent purchase of 250,000 Bionex Now rapid antigen tests, she said.
VIRUS OUTBREAK-MAINE
Vaccine supply grows in Maine; COVID-19 toll tops 700
PORTLAND, Maine (AP) — The director of the Maine Center for Disease Control says the incoming supply of vaccine is stable and growing even as the number of COVID-19 deaths surpassed 700. Maine's health department expects to receive an 8.4% increase in COVID-19 vaccine doses for a total of 30,080 next week. On top of that, 8,980 doses are being shipped from the federal government directly to pharmacies in Maine. Maine CDC Director Nirav Shah said there could be even more doses from Johnson & Johnson if its vaccine receives emergency approval from the federal government.
BOOKS-STEPHEN KING
Stephen King talks about crime, creativity and new novel
NEW YORK (AP) — Stephen King doesn't tell only horror stories. He's written about everything from baseball to prisons to pandemics. Over the past decade, King has written three novels for the imprint Hard Case Crime: "Joyland," "The Colorado Kid" and "Later," which comes out this week. He loves sharing a publisher with such giants of the past as James M. Cain and Mickey Spillane. And he loves the old-fashioned pulp illustrations used on the covers. At the same time, King enjoys writing a crime story that is more than a crime story _ or hardly a crime story at all. He says he wants to tell a good story and is happy if it doesn't fit one particular genre.
SENATE-CONFIRMATIONS
Maine Senate confirms nomination of DEP commissioner
AUGUSTA, Maine (AP) — The Maine Senate has unanimously confirmed the nomination of acting Department of Environment Commissioner Melanie Loyzim, who's taking the job on a permanent basis. Her confirmation was one of more than 50 nominations considered for posts ranging from the judiciary to the Maine Turnpike Authority to the Maine Board of Education. The confirmation votes mark the first time all the senators have gathered together since December.