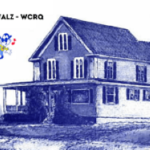 Maine might extend takeout alcohol through September 2022
AUGUSTA, Maine (AP) — Maine lawmakers are considering a proposal to extend takeout alcohol through September 2022. Restaurants and bars in Maine have been allowed to sell alcohol via takeout and delivery service during the coronavirus pandemic as long as liquor is accompanied by a food order. Democratic Sen. Louis Luchini of Ellsworth has proposed extending the provision until Sept. 10, 2022. The Maine Legislature's Veterans and Legal Affairs Committee has voted to approve the proposal, which must now go before the full Legislature.
HYDROPOWER TRANSMISSION CORRIDOR
Threshold met for referendum on $1B utility corridor project
PORTLAND, Maine (AP) — Maine election officials say opponents of a $1 billion electricity transmission corridor have collected enough signatures to move forward with a referendum. Secretary of State Shenna Bellows says more than 80,000 signatures were certified, exceeding the threshold of 63,067 for the ballot. The Maine Legislature will now consider this initiative. If they reject it, then there would be a vote in November. The referendum would require legislative approval for any electrical power line project that exceeds 50 miles and would be retroactive to September 2014. Orlando Delogu, professor emeritus at the University of Maine School of Law, has questioned whether the referendum is constitutional.
DECAPITATED LOVER
Woman denied bail over safety concerns in decapitation case
A judge has denied a request for bail by a woman whose husband killed her lover and forced her to decapitate him. The judge sided with prosecutors who acknowledged that the woman was a victim of domestic violence but that she still should have done more to alert authorities about the killing. The woman's husband is accused of kidnapping of 25-year-old Jonathan Amerault on Sept. 19, shooting him to death in a car and hiding the body at a campsite in northern New Hampshire. The Associated Press is not naming the couple because doing so could identify the woman, who says she suffered extreme abuse. The woman's attorney said her actions had to be considered in light of the abuse she suffered.
BLOOD PRODUCTS SHORTAGE
Maine hospital postpones surgeries due to blood shortage
PORTLAND, Maine (AP) — The record-breaking cold and winter weather has shuttered blood drives across several states and placed an increased strain on the national shortage of blood products, forcing the Maine Medical Center in Portland to reschedule surgeries. The Portland Press Herald reports that Maine Medical Center announced in a statement on Feb. 19 that less than a dozen surgeries had been rescheduled in the past three weeks due to the national shortage of blood products. A spokesperson for Northern Light Health — a network of more than a dozen Maine hospitals — noted that the shortage is "highly concerning" but said that no surgeries have been delayed.
BIDEN-BUDGET DIRECTOR
Key senators oppose Biden budget pick, confirmation at risk
WASHINGTON (AP) — A moderate Republican, Sen. Rob Portman of Ohio, has joined Republican Sens. Susan Collins of Maine and Mitt Romney of Utah in saying he'll vote against confirming President Joe Biden's nominee for budget director. The opposition of the Republican senators casts further doubt on Neera Tanden's chances of being confirmed to lead the White House Office of Management and Budget. Democratic Sen. Joe Manchin of West Virginia also opposes Tanden, who has drawn criticism for her past attacks on Twitter against Republicans and other lawmakers. The White House calls Tanden "an accomplished policy expert" and says it's standing by her.
BODY FOUND-MAINE
Maine police investigate discovery of body in Lewiston
LEWISTON, Maine (AP) — Police in Maine say they are investigating the discovery of the body of a young woman in a building in Lewiston. Police had not yet released the identity of the woman on Monday. Her body was found on Sunday afternoon. The Sun Journal reports the Maine State Police are investigating the woman's death along with local police. Police say an autopsy was planned and the investigation would continue on Monday.