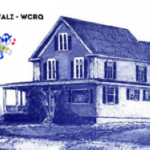 Washington, D.C. – U.S. Senators Susan Collins and Angus King announced that Maine Shellfish Developers, LLC, of Walpole received a total of $649,690 to increase the production of low-cost, sustainable oysters and bolster Maine's seafood economy.  This funding was awarded through the U.S. Department of Agriculture's (USDA) National Institute of Food and Agriculture's (NIFA) Small Business Innovation Research (SBIR) Program.
The SBIR Program encourages the growth of domestic small businesses by offering competitively awarded grants to support high-quality research related to important scientific problems and opportunities in agriculture.  These small business ventures are recognized as having the potential for larger scale commercialization as well as benefits to the community at large.
Senators Collins and King are steadfast supporters of Maine's marine economy. Earlier this year, they worked to secure funding through the Economic Development Administration (EDA) for the Seafood Economic Accelerator (SEAMaine), an economic strategic roadmap to diversify markets and strengthen Maine's seafood industry.