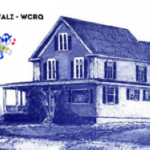 MEZ001>006-010-011-015>017-029>032-030945-
Northwest Aroostook-Northeast Aroostook-Northern Somerset-
Northern Piscataquis-Northern Penobscot-Southeast Aroostook-
Central Piscataquis-Central Penobscot-Southern Penobscot-
Interior Hancock-Central Washington-Coastal Hancock-
Coastal Washington-Southern Piscataquis-Northern Washington-
439 AM EST Wed Dec 2 2020
This Hazardous Weather Outlook is for Central Highlands Maine,
Coastal DownEast Maine, Far Eastern Maine, Far Northern Maine,
Interior DownEast Maine, North Woods Maine and Penobscot Valley
Maine.
Due the very heavy rainfall during the past 24 hours, there will
likely be some areas of standing water that could potentially cause
some roads to be closed.
Temperatures will fall to below freezing by evening and wet roads may
freeze, causing the potential for black ice.