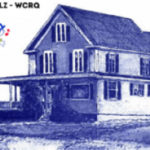 MaineCDC Public Health Nurses will be onsite at the following locations to provide free flu shots, no insurance needed. No appointment necessary.
Free Flu Clinic on 11/16 from 1pm to 6pm at the Centre Street Church, 9 Center Street in Machias.
Free Flu Clinic on 11/18 from 9am to 3pm at Maine Seacoast Mission, 6 Weald Bethel Lane in Cherryfield.
Free Flu Clinic on 11/24 from 10am to 4pm at the Pembroke Town Office, 48 Old County Road in Pembroke.
Requirements: Wear a mask covering nose and mouth. The nurse will check your temperature and provide a COVID-19 symptoms screening. If you do not have a mask, the nurse can provide one for you.