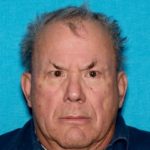 Washington County Sheriff's Office
83 Court Street Machias Maine 04654
Sheriff Barry A. Curtis
PRESS RELEASE
***For Immediate Release***
On September 12, 2020 at approximately 1200 hours, Washington County Sheriff's Office received a report of a submerged vehicle at the South Addison Town Landing, similar to Mr. Beauregards vehicle. Deputies responded to the area and along with the assistance of the Maine Marine Patrol, Maine Forestry Service, and Maine State Police the vehicle was recovered.
The recovered vehicle was identified as that of Daniel Beauregard, who was also found deceased inside the vehicle.
After retrieving the vehicle, the Maine stated Police Criminal Investigation Division assisted the Washington County Sheriff's Office with the investigation. Although the death is not believed to be suspicious in nature, results are pending form the Medical Examiners Office on the cause of death.
Mr. Beauregard had been reported missing on September 8, 2020 at approximately 10:50 p.m.