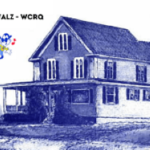 MEZ001>006-010-011-015>017-031-032-280700-
Northwest Aroostook-Northeast Aroostook-Northern Somerset-
Northern Piscataquis-Northern Penobscot-Southeast Aroostook-
Central Piscataquis-Central Penobscot-Southern Penobscot-
Interior Hancock-Central Washington-Southern Piscataquis-
Northern Washington-
252 AM EDT Mon Jul 27 2020
This Hazardous Weather Outlook is for Central Highlands Maine, Far
Eastern Maine, Far Northern Maine, Interior DownEast Maine, North
Woods Maine and Penobscot Valley Maine.
Strong to severe thunderstorms will be possible Tuesday afternoon
along a passing cold front. The main threats will be for strong and
possibly locally damaging wind gusts and heavy rain.