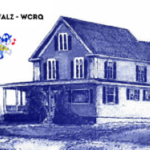 Parents charged after infant overdoses on fentanyl
AUBURN, Maine (AP) — Two parents have been charged after an infant overdosed on fentanyl and was revived with Narcan at a hospital.
Auburn police say 30-year-old Matthew Mcleod and 29-year-old Valene St. Onge were charged with furnishing drugs, and St. Onge was also charged with endangering the welfare of a minor.
Mcleod and St. Onge were arrested at the hospital on Friday and posted $1,000 bail apiece on Saturday.
It was unclear if they had lawyers. Police said the 9-month-old baby was removed from the home.