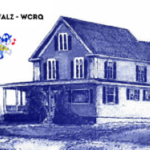 The Maine Principals' Association has released rules for high school sports, but has not yet scheduled any fall games.
The phased-in approach allows students to reenter athletic facilities for the first time since early spring to begin physical training, and to participate in two-week summer sessions aimed at individual disciplines.
There will be no team hydration stations during the early phases, so students, coaches and staff must bring their own water or face being turned away, the MPA said.
Masks will be required when social distancing cannot be maintained with exceptions for training periods and intense physical activities, the MPA said.