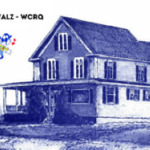 PORTLAND, Maine (AP) — The administration of Democratic Gov. Janet Mills has released checklists for businesses allowed to reopen July 1 during the third phase of the state's economic reopening.
The rules cover movie theaters, bowling alleys, amusement parks and entertainment venues.
A 50-person limit remains on shared spaces with strict rules intended to limit the spread of the coronavirus. The Mills administrations contends Maine is on par or ahead of other northeastern states in its reopening plan.
But the governor said outbreaks in other states serve as "cautionary tales" and that Mainers must continue to be "vigilant."