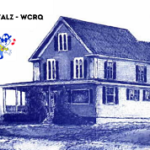 RED FLAG WARNING IN EFFECT FROM 9 AM THIS MORNING TO 7 PM EDT THIS EVENING FOR CRITICAL FIRE WEATHER CONDITIONS FOR NORTHERN, INTERIOR DOWNEAST, WESTERN MAINE MOUNTAINS AND FOOTHILLS…
The National Weather Service in Gray and Caribou have issued a Red Flag Warning for critical fire weather conditions, which is in effect from 9 AM this morning to 7 PM EDT this evening. The Fire Weather Watch is no longer in effect.
* Affected Area…Fire Weather Zone 007 Northern Oxford, Fire Weather Zone 008 Northern Franklin, Fire Weather Zone 009 Central Somerset, Fire Weather Zone 012 Southern Oxford, Fire Weather Zone 013 Southern Franklin and Fire Weather Zone 014 Southern Somerset.
* Timing…Mainly this afternoon.
* Winds…West 10 to 15 mph with gusts up to 25 mph.
* Relative Humidity…As low as 17 to 20 percent.
* Temperatures… Ranging from the low to mid 70s across northern Maine, to the mid to upper 80s across Interior Downeast Maine. Highs in the 80s for the Western Mountains
* Lightning…None.
* Impacts…Dry and breezy weather, and dry surface fuels may lead to extensive fire occurrence or rapid fire growth during the day.
PRECAUTIONARY/PREPAREDNESS ACTIONS…
A Red Flag Warning means that critical fire weather conditions are either occurring now….or will shortly. A combination of strong winds…low relative humidity…and warm temperatures can contribute to extreme fire behavior.